"Everything you wanted to know about Anna Banana but were afraid to ask!"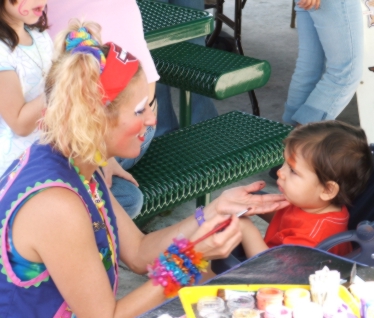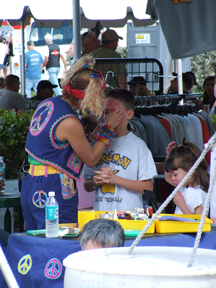 Long before finding my inner clown, I had always loved to make people laugh. I always knew that no matter what I did, I wanted to be a source of joy and sunshine to all that I met...and then one day I found it...CLOWNING, my true niche! In 1998, after graduating clown school, I made it official and "Anna Banana the Clown" was born!
As Anna Banana, and being a "mommy" myself, I know that our children are the most precious people in our lives. The choices we make to celebrate their special day is vital to creating an event to remember. That is why I put my whole heart and soul into every zany performance. My goal is to ensure that the birthday child, as well as their guests, have an experience to treasure. My gentle demeanor, friendly appearance and age appropriate shows makes me extra toddler friendly.
The entertainment options I provide have been enriched not only through hundreds of performances given each year, but through my drive and desire to inspire laughter and confidence in every child I meet (big or small). There is no greater joy than to see the delight in a child's eyes as he or she looks into the mirror having been transformed into a "magical princess" or "superhero" ready to save the world!
I think being a good...no...a GREAT CLOWN means promoting endless amounts of peace, love and bananas-opps, I mean happiness, each and every day!
In addition to being a member of the World Clown Association and Clowns of America International, I have also participated in numerous entertainment and face-painting classes and conventions since 1998.
If you would like to know more please email me or just give me a call!